February 16, 2020
April 24, 2020: Violet Evergarden – The Movie is revealed in a new trailer!
Violet is back! The official website of Violet Evergarden – The Movie has just released a new promotional video, announcing the new release date for the film. Scheduled for April 24 in Japan, Violet Evergarden – The Movie is produced by Taichi Ishidate ( Violet Evergarden – Eternity and the Automatic Memories Doll). A direct continuation of the series, the film will resume the quest for Violet in search of new feelings. A nice gift for Valentine's Day!
Find the anime Violet Evergarden on Netflix.
Official Website : http://violet-evergarden.jp/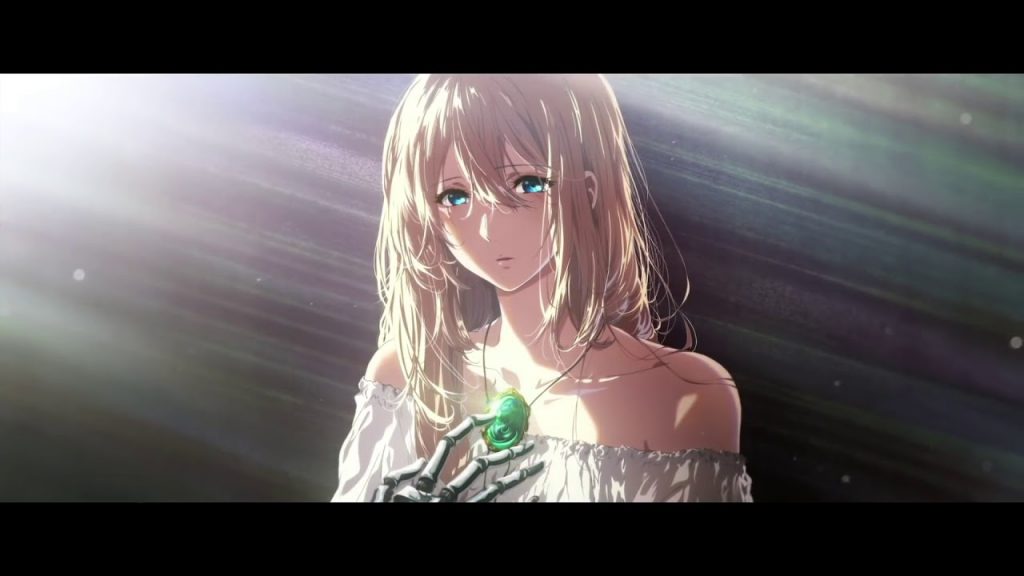 Violet Evergarden – The Movie official summary
The story takes place in a post-war world where young women letter writers called Auto Memories Doll put people's feelings on paper. We follow the daily life of Violet Evergarden, ex-soldier without emotion, who begins as a letter writer to understand feelings. Thus, she explores different emotions from the people she meets. But her troubled past catches up with her.