June 22, 2019
B: The Beginning
In the prolific category of animate-shakers (to understand: those animated who are content to take known works, to stick them in a shaker and to mix to make a smoothie, a dirty creative habit since Code Geass), B: The Beginning Positively pulls the pin of the game by choosing its influences with as much taste as care.
If we will inevitably think of Zankyou no Terror for the art direction, Psycho-Pass for the police segments, D-Gray Man for the look of the Market Maker, F the Perfect Insider for Keith Flick, Eden of the East for Koku, Death Note and so many more (including Code Geass, it's good war), it's a rewrite of the excellent Darker than Black delivered by the production team, but seen through the prism of (controversial ) Re: Cyborg 009, from which he borrows the exciting first fruits.
Even if it does not equal neither, one could hardly dream wisest choice. Embroiled in a classicism of bad quality – and often too bloody to be honest – the series smells good déjà-vu, but with the technical brilliance of the IG productions – and if the characters are only potential archetypes, we must recognize that they fulfill (well) their narrative function.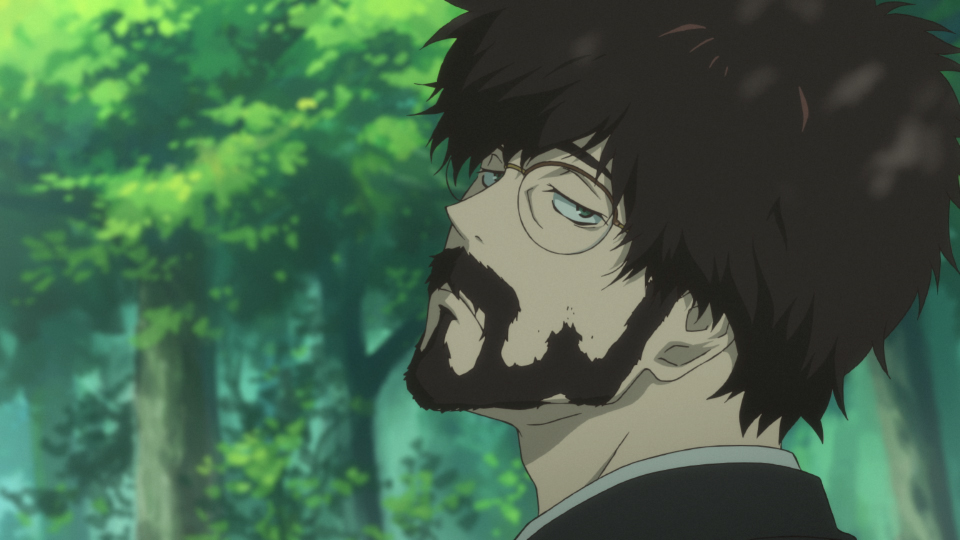 It must be said that with 12 small episodes on the clock and as many people casting, it was difficult to make more bold decisions, and this is the main fault of B: the Beginning. He has too much to say in too short a time. As if trying to fit three distinct series in the straitjacket of a half-season: thriller, romance, fantasy, psychological drama, Shonen clashes, everything goes in accelerated advance, without ever being able to take the time to breathe or really exist.
Everything is held and remains perfectly scripted, given these constraints: the story has its beginning (deceiver), its medium (liberator) and its end (magisterial), we will be frustrated only by this short sequence of epilogue, announcing without genius (the real ones know) a frankly dispensable season 2. B the Beginning plays the cards of his narration face-down and can hardly convince until he reveals them.
However, it gratifies the patient spectator some unexpected cerebral satisfactions at the end of the race, like a master conjurer. If the writing is sometimes awkward, we can only pester to see so much material – quality! – remain untouched, or barely touched, while there was enough to occupy 24 more episodes, without forcing – and at a minimum.
Conclusion
The universe that we guess beyond, its mythology, the psyche of certain characters deserved so much more than we can not help but sigh after the fact, but given the mediocrity of most current Japanese productions , focusing on the show and not much on the bottom, we prefer it to its opposite and we will pester in silence.