December 18, 2019
Part 2 of Netflix's new anime Saint Seiya is dated
Launched last July, the new animated series by Saint Seiya – The Knights of the Zodiac produced by Netflix has come under a lot of criticism, but that will not prevent the platform from completing it.
So we recently learned that its second and last part, consisting of 6 episodes, will arrive on the platform on January 23, 2020.
As a reminder, this reboot is produced directly by the famous streaming platform. It is a series in CGI which very freely takes up the original work, from the arc of the Galactic Tournament to that of the Silver Knights. It is produced by Yoshiharu Ashino.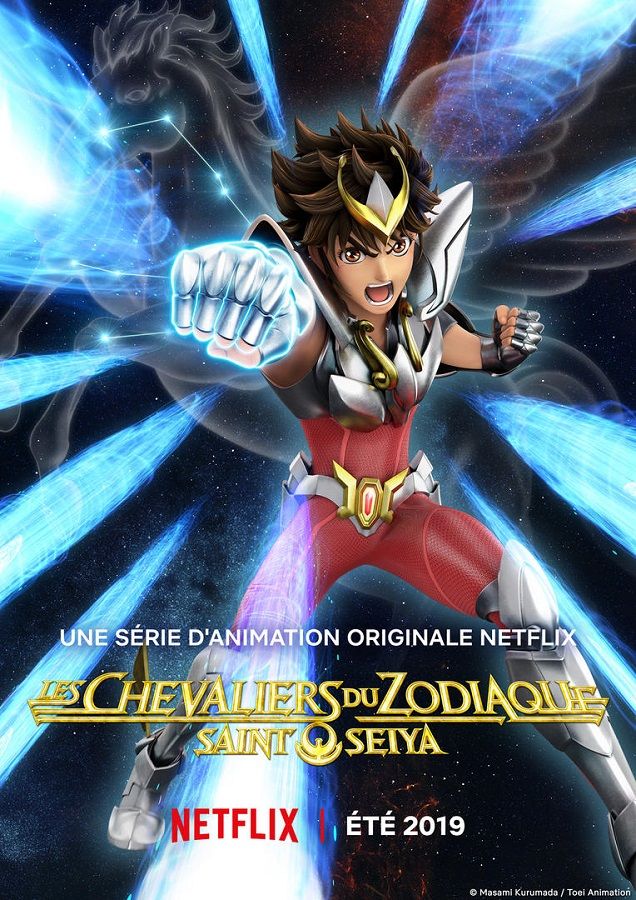 Synopsis:
Seiya and the Knights of the Zodiac unite again to protect the goddess Athena, but a dark prophecy hangs over their destinies.