April 12, 2020
Season 2 of Re: Zero in simulcast on Crunchyroll
The bad news of the postponement of season 2 of Re: Zero in July was partly offset by Crunchyroll with a more encouraging news: indeed, after having proposed season 1 in 2016 and its Re-edit version at the beginning of year, the platform will indeed broadcast, very logically, this second season in a vostf simulcast!
As a reminder, this series from the White Fox studio adapts the successful light novel by Tappei Nagatsuki. Manga adaptations are offered here by Ototo, while season 1 of the anime has also been released on physical media at @anime in a controversial edition because of its image quality, which is far from perfect.
Direct continuation of season 1, season 2 will resume from the 4th arc of the light novel, therefore from volume 10 of it.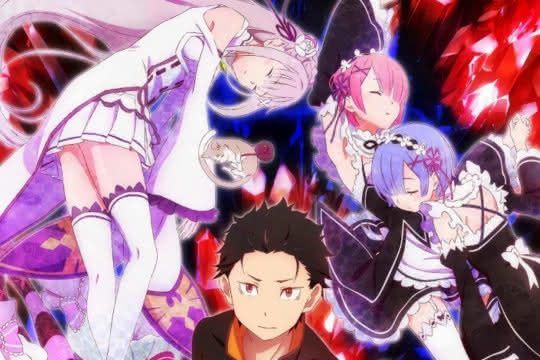 Synopsis
Subaru Natsuki has entered a fantasy world where he meets Emilia, a young girl with long silver hair whom he swears to protect. Unfortunately, the young man did not resist long by being killed quickly. However, he returns from the dead, a phenomenon that keeps repeating, always bringing him back to his starting point. Subaru then begins a perpetual fight in which he tries, little by little, to change the future …