June 1, 2020
Keep your hands off Eizouken, an excellent Japanese animated series … on Japanese animated series!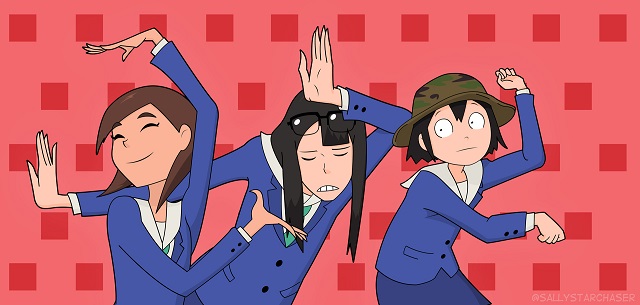 Directed by the great Masaaki Yuasa we know for Ping Pong, Devilman Crybaby or Night is short, walk on girl, the series is available for free on the streaming service, and it's a bargain: because it's nice !
Keep your hands off Eizouken tells the story of Midori Asakusa, then a young girl, who moves into a big, quirky city made of canals, bridges and hidden corners. One evening when she is alone at home, she discovers an animated series so well done that it will change her life. Her decision is made: she will do animation! A few years later, while a high school student, Asakusa dragged her friend Kanamori to a screening of the audiovisual club. There, they meet Mizusaki, a very pretty comrade, model in his spare time, whom his parents intend for the cinema and certainly not for animation. But like Asakusa, Mizusaki is a fan of this cartoon art. All three, they found an animation club … and decide to create their own short films!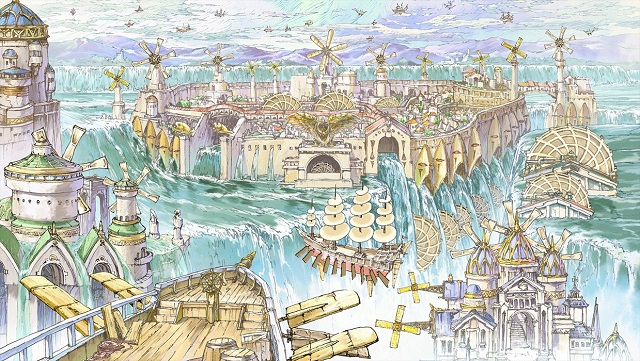 By progressing in the making of their short film, the three friends will literally live their ideas. Asakusa draws a dragonfly vessel, the met trio rushes into the cockpit and starts in a whirlwind. These sequences, since they come from the imagination of the characters, are noisy on the mouth which gives a very fun touch. The trio will call on other students to advance in their project: the art club gives them a helping hand on the landscapes, the sound club brings them sound effects … over the discoveries of the three heroines, we learn a lot about animation, the tools used, the vocabulary specific to this sector. I told you, eh, it's EXCITING.
Passionate about Japanese animation and animation in general, you should see Keep your hands off Eizouken. We learn a lot, but the series is not boring: we also laugh at the tribulations of these three characters that nothing stops, and we fall in love with the decor halfway between the real and the fantastic. The series has twelve episodes available for free on Crunchyroll !