September 9, 2019
The Promised Neverland arrives in Europe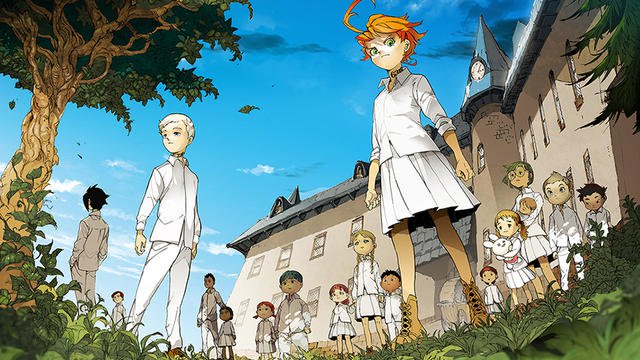 After the release of the manga at Kaze, it was quite natural that Viz Media Europe would get the rights to broadcast the manga of Kaiu Shirai and Posuka Demizu. The 12 episodes of the anime The Promised Neverland, offered in Japan since January 2018, will soon be available for European territories.
Inspired by the successful manga written by Shirai Kaiu and illustrated by Demizu Posuka, the animated series follows a group of three orphans. Emma, ​​Norman and Ray are happy days at the Grace Field House Orphanage. They live peacefully with 36 other children, their little brothers and sisters, and flourish under the loving attention of "Mom", whom they consider their true mother.
But everything changes in the evening when they discover a terrible secret after venturing into a place where they were not supposed to go … An abominable reality that hides behind the facade of their peaceful life! They must escape, it's a matter of life and death!