November 25, 2019
Black Shadow, a new heroic-fantasy shonen coming
The New Year is often an opportunity for manga publishers to launch new series. Kazé announced Doppelgänger, Ki-oon will offer ARIA in masterpiece version, Delcourt plans return of House Ikkoku … And at Pika, place to a new shonen with Black Shadow! The story will be unfolding in a world where it is an integral part of everyone's life, and is practiced with a wand, materializing the spirit of the wizard.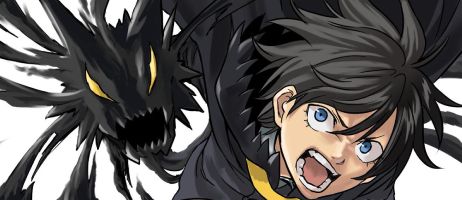 "He is the son of the sun. He will be king of shadows. In the kingdom of Avista, twelve great generals and eminent wizards ensure the safety of the people: the Paladins. Junk is the son of one of them, Jean Whattear, the incarnation of the sun. But constantly overshadowed by this illustrious father to whom he is supposed to succeed, Junk struggles to find his place. So, the day of the ceremony that is to make him a sorcerer in his turn, the boy rebels against fate! But a tragic event could well make him reconsider his decision …"
The author of this series is Takuya Nakao, who signs his first manga here. Black Shadow was released in Japan on the online service Cycomics, where we also found the manga Granblue Fantasy. Five volumes have come out and the series is still in progress. In France, the first volume is scheduled for January 8 at Pika, thereafter a volume will be released every two months.