September 9, 2019
Mob Psycho 100 Season 2: Always one of the best trend anime
Mob Psycho 100 is a ONE creation like One Punch Man, but if the two series share ideas, an inimitable humor and style, the differences are found in depth, if not the design of course, Mob not having been redrawn by the illustrious Yusuku Murata.
Season 1
For season 1, we were particularly dazzled by the realization of Studio Bones, well above all other productions, even internal. The animators had really put the package, with a high quality, and many more sequences, which is commonly called "Sakuga". We find some in anime, one or two per season. In Mob, it was one per episode. And for season 2, Bones did not let up the pressure (which is also a bit disturbing given the ever-increasing echoes of working conditions in all Japanese animation studios.)
Still, one could say that from a staged point of view, season 2 is a bit below. A hair. The art direction remains at the Top – and there is plenty to do to fill the gaps in the original material, which is a webcomic at the base – while preserving the particular style of ONE. In short, it's pretty, well animated, rhythmic, and visually funny in addition to being in the scenario.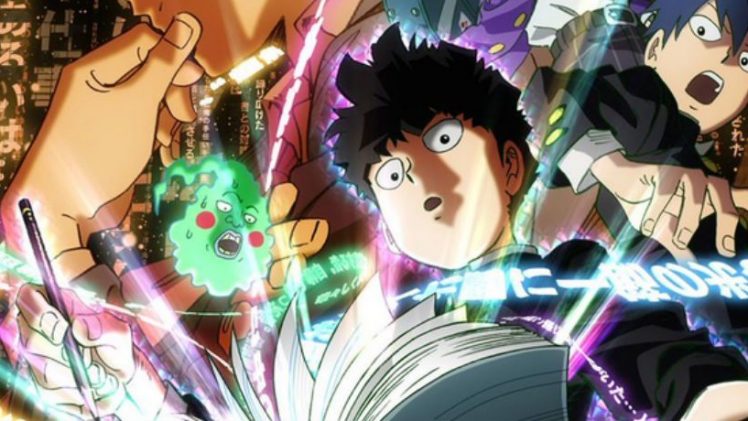 Season 2
But the story of season 2 also makes us go through hard times. A few solo episodes or short bows can be creepy, or violent, or both, before we find the big villain SCAR society and Mob finishes completing this main story. You might think it's a small spinoff, or detours, before the big pieces, but it's wrong because each experience brings something to the main character, whose real name is Shigeo Kageyama: an understanding of his feelings, of his relationship with his "mentor" Reigen, his powers …
All this is essential, because precisely the scenario of Mob Psycho 100 revolves entirely around the passage to the adulthood of Mob. This is the true story of this manga, which evolves with each contribution. The alchemy of action, humor and emotion is perfect for everyone to find something for them, but do not forget the real strength of the characters writing ONE.